How the TestFit GUI is organized
Application Bar

TestFit Tab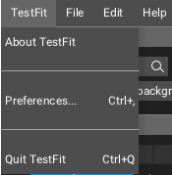 About TestFit | lists the current version and links users to documentation, release logs, EULA agreement, open source licenses, & contact us.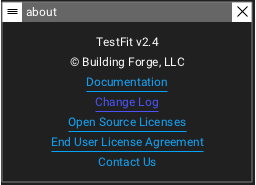 Preferences | launches a window with the following enable/disable toggle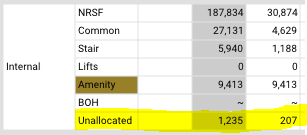 Trackpad Mode - when enabled the right mouse click + drag will pan the model
UI Scale - adjust the scale of the user interface
Show default presets - populates TestFit building presets in the input panel options
Refresh Interval (ms) : zero enables vsync. Nonzero sets the target frame time.
Use light theme - TestFit background color will be white
Debug Logging - enables TestFit to create log files
Show default unit databases - populates TestFit kit of parts in the unit editor
Show default zoning profile - shows some example databases from Austin Texas
Show default deal models - populates TestFit deal models
Cast Shadows - utilize TestFit shadow studies
Low detail model - shows a basic massing model instead of a "detailed" massing model
Colors in scene - model components will be shaded the same as in 2D
Measurement - Imperial or Metric
Balcony counts as nrsf - includes the balcony in the nrsf tabulation
Large sites - allows users to solve larger sites
Embed Images - embed images into the TestFit file. (Will increase file size)
Sound Effects - enables sound effects for TestFit.
File tab | Open, Open Recent, Save, Save As, & Reset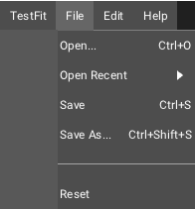 Open - opens a TestFit .rsd file
Open Recent - opens a recent .rsd file
Save file - saves the current file
Save As - Launches box to save the following file types
Reset - resets the workspace to default values. This will clear all sites plans & schemes.


Edit | undo & redo

Undo - undo action (ctrl+z)
Redo- redo action (ctrl+y)
Help |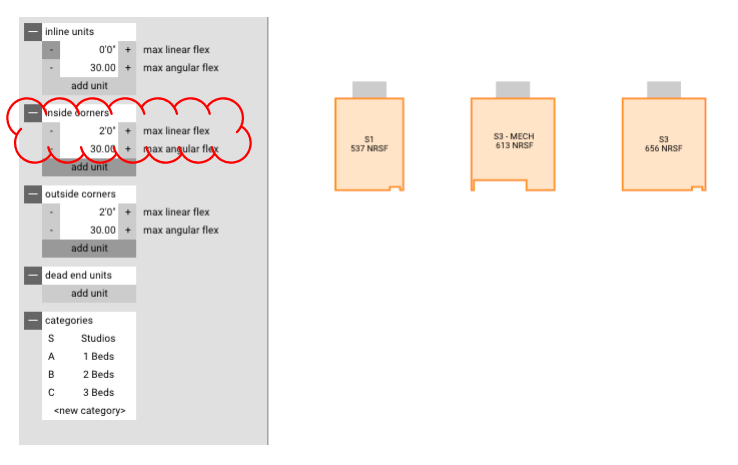 Submit Feedback - launches a window that will allow users to send our team a message with attached testfit .rsd file.
Knowledge Base - Takes you to the TestFit knowledge base website.