Customize your garden deal by manually editing roads and buildings in 3D and 2D
3D Manual Mode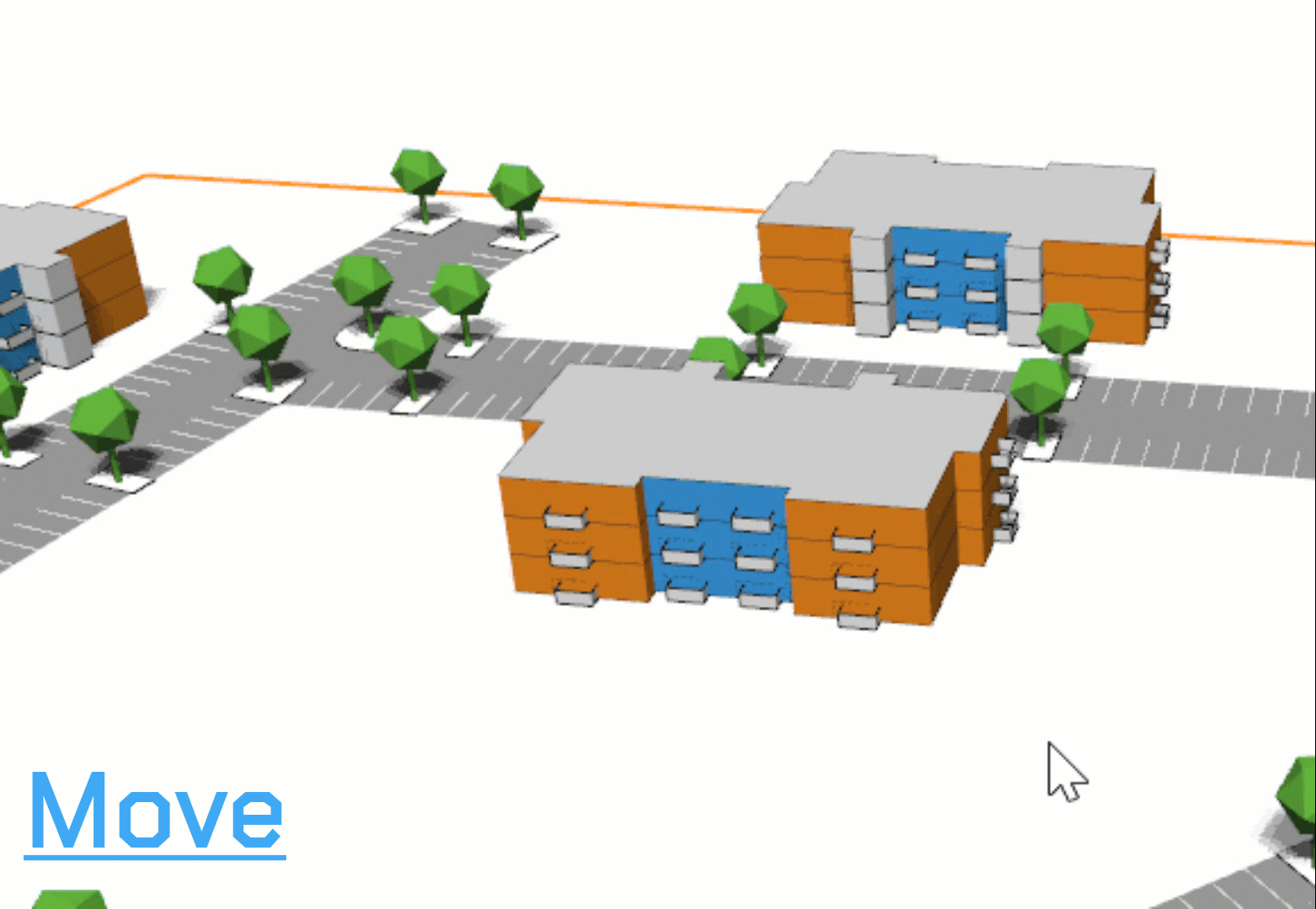 While in the 3D view of a garden site, the user can manually edit the buildings within it.
Move a building - click, hold, and drag the roof of the building to move it along its level
Move aligned - click, hold, and drag one of the sides of the buildings and it will move aligned to the plane you selected.
Rotate - click, hold, and drag one of the corners of the building to rotate it
Adjust a building height - hover over the roof plane, click and drag the roof to the desired height
When any part of the building is placed outside of the site boundary, the bounding box of the building will turn and stay red as long as the site is selected.
2D Manual Mode
By selecting the Manual icon in the view, you can enter Garden Manual Mode. It will default to parking and you can edit the surface parking or click the Building Manual Mode icon. Once you enter manual mode, a lot of TestFit's ability to dynamically change the site and buildings are lost, so do so only after most of the site has been finalized.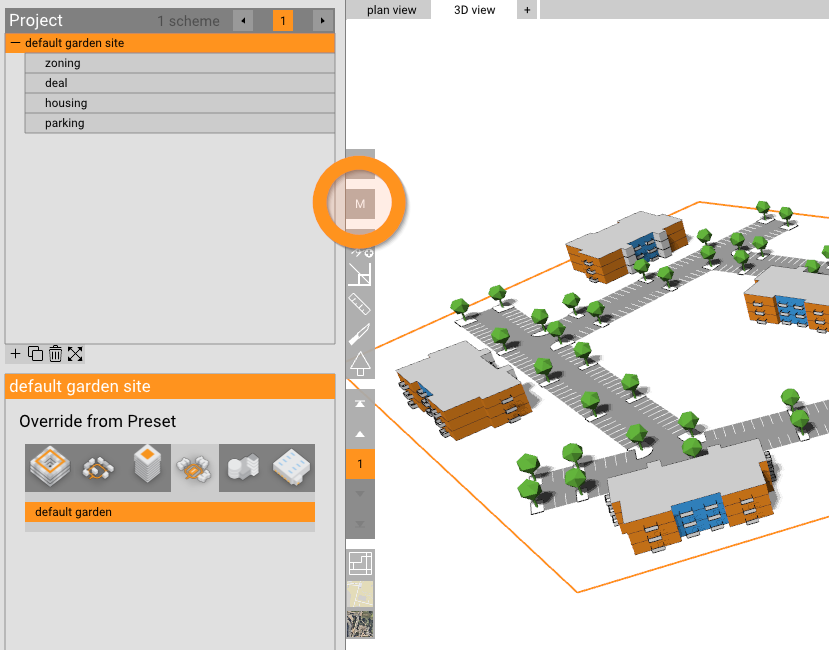 Parking Manual Mode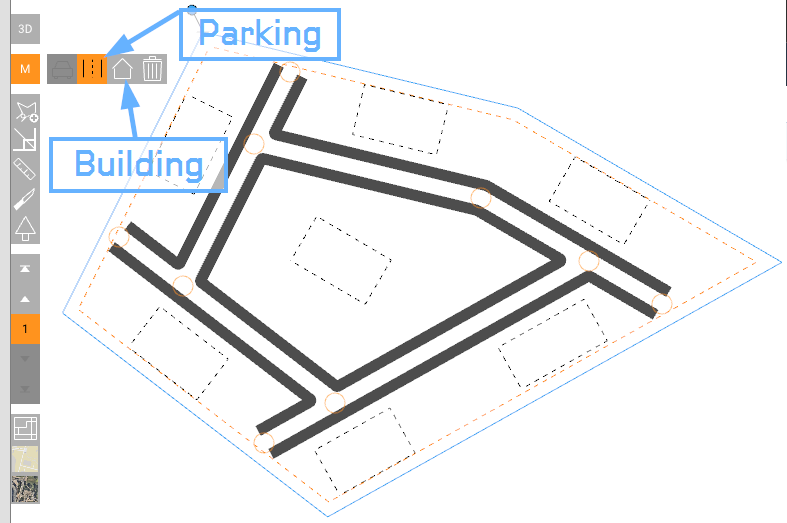 In Parking Manual Mode, click and drag a line to add a street. Click and drag the circle that connects them to move the connection.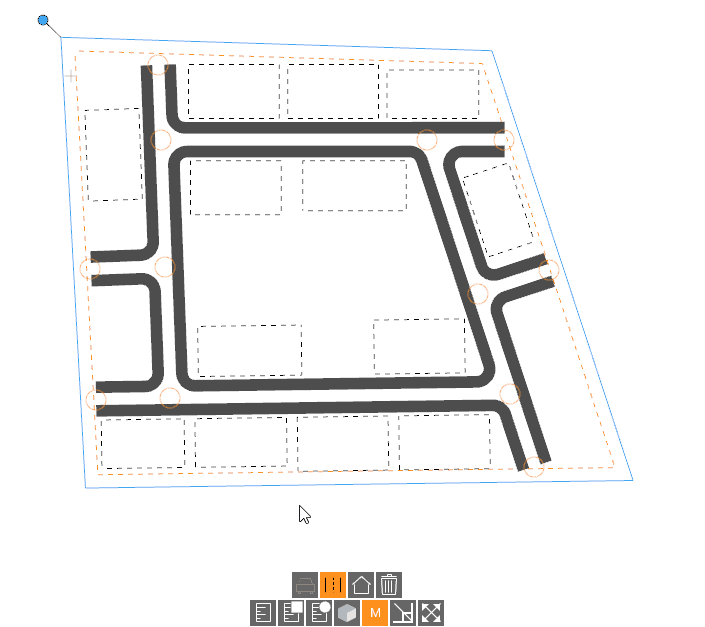 Building Manual Mode
Building Manual Mode allows you to rearrange the buildings on site. As shown below, click and drag the center to move the building, click and drag the corners to rotate it. Once the buildings are moved, they will stay in that location no matter what you change around it.