How to make lower-density garden style apartments in TestFit
Garden apartments usually have large sites and prototypical buildings that are placed across the site with surface parking. TestFit released the garden apartment feature in TestFit 2.19 in May 2021. Follow the process below to get your development metrics of a garden site in 5 minutes.
Alternatively, please check out our introductory webinar here.
Select Garden apartments in the Configurator panel
Go to the Configurator tab and select Garden Buildings from the Site Type dropdown.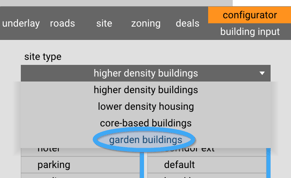 Draw a Site
Under the Site tab, click the draw site button. Place your site boundary, it can be as small as a single building or as large as 30ish buildings (depending on the level of detail of the buildings and site).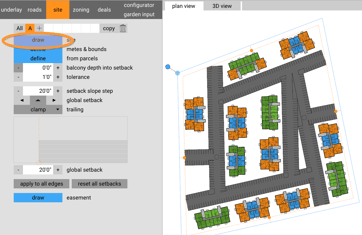 Building Database Editor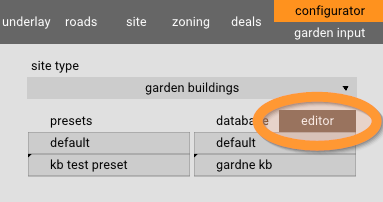 The Building Database Editor is where you can manipulate the different building types that are placed on the site.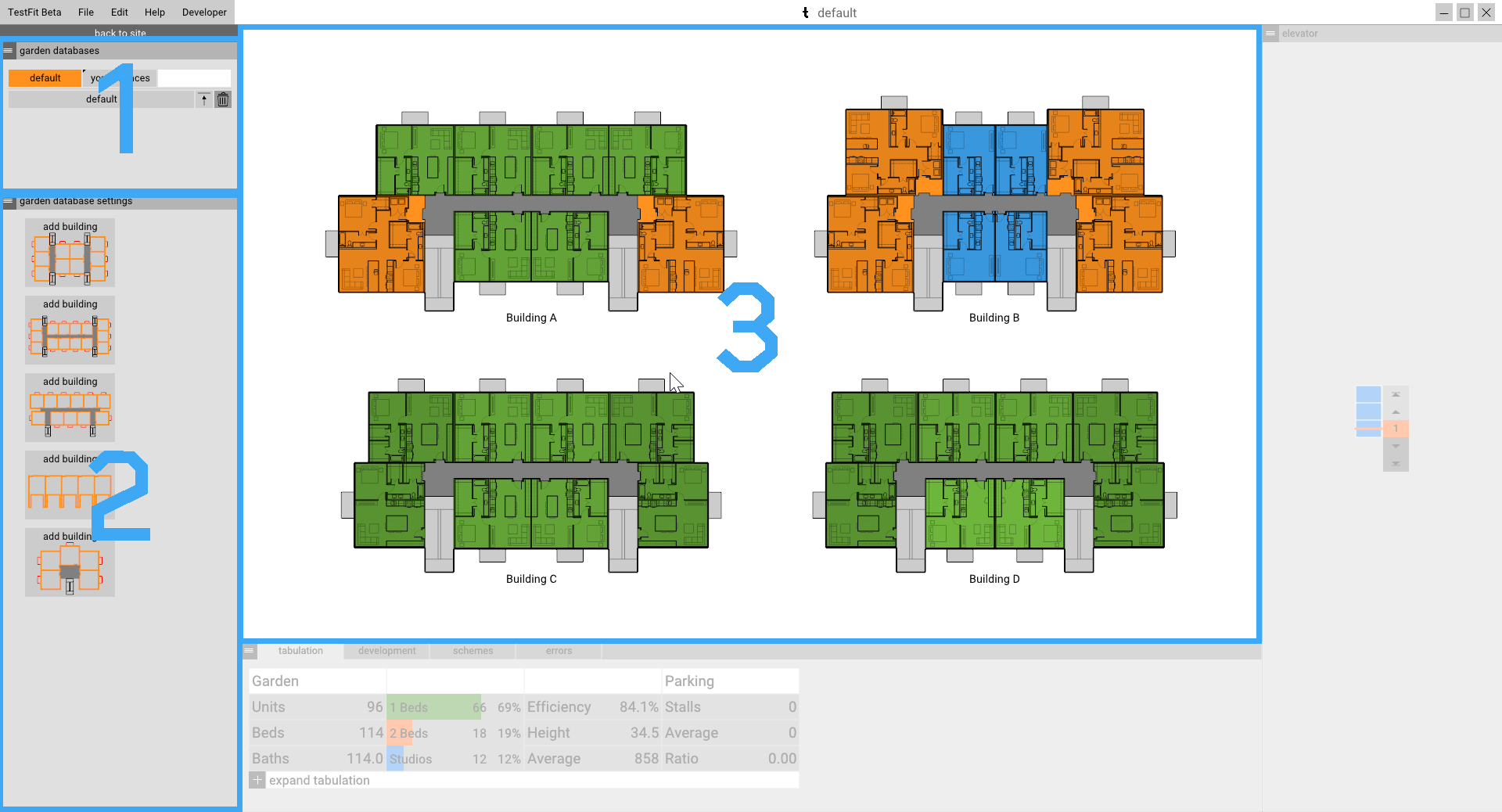 Garden Database - This is where you can save databases of building types and combinations that you have created.
Garden Database Settings - You can add a building to the current database by clicking on any of the building types (there is a limit of 8 building types allowed in each database).
Database Viewer - Left click on any of the buildings in the database viewer and it will bring you into the Building Editor.
Building Types (Horseshoe Building, I-Building, H-Building)
Each building type in Garden Database Settings has specific configurations and inputs. Some will act like townhomes, some will be based on a U or H-shaped corridor, and some will allow corner units. Try each one out and play with the inputs in the editor to get a better feel of how each work. We're pretty confident that their is a building type to meet your site.
Building Editor
Depending on the building you selected to edit, there will be a variety of parameters that you can tweak to your liking.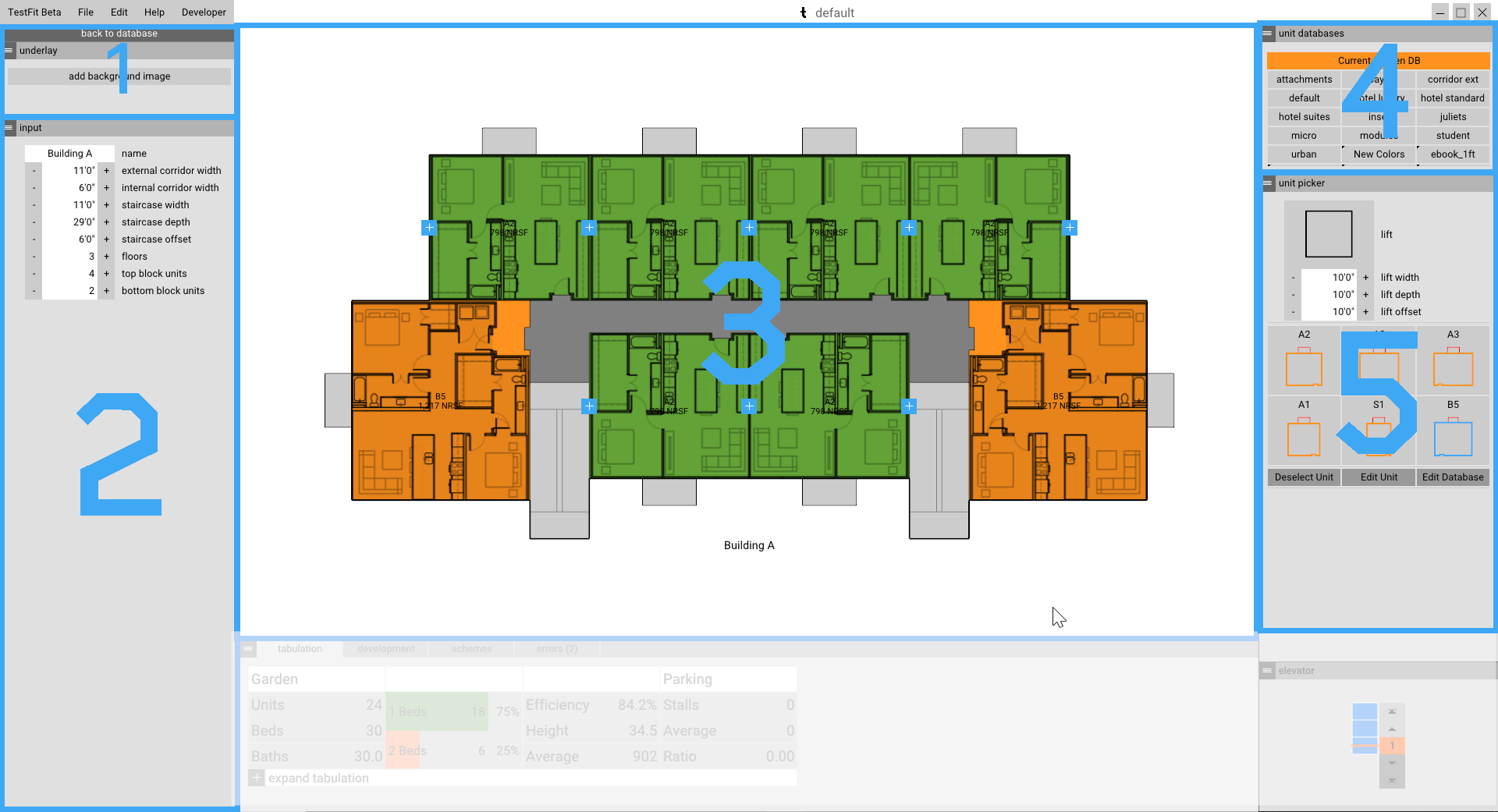 Underlay - add a background image of the building
Inputs - customize how your units are configured, more detail below
Building Viewer - right click on the units to mirror them
Unit Databases - save and load specific databases here
Unit Picker - select units that you want to place in the building. More detail below.
Building Inputs
Play around with the inputs. See how it changes your building. Customize it to your liking and save it as a new preset.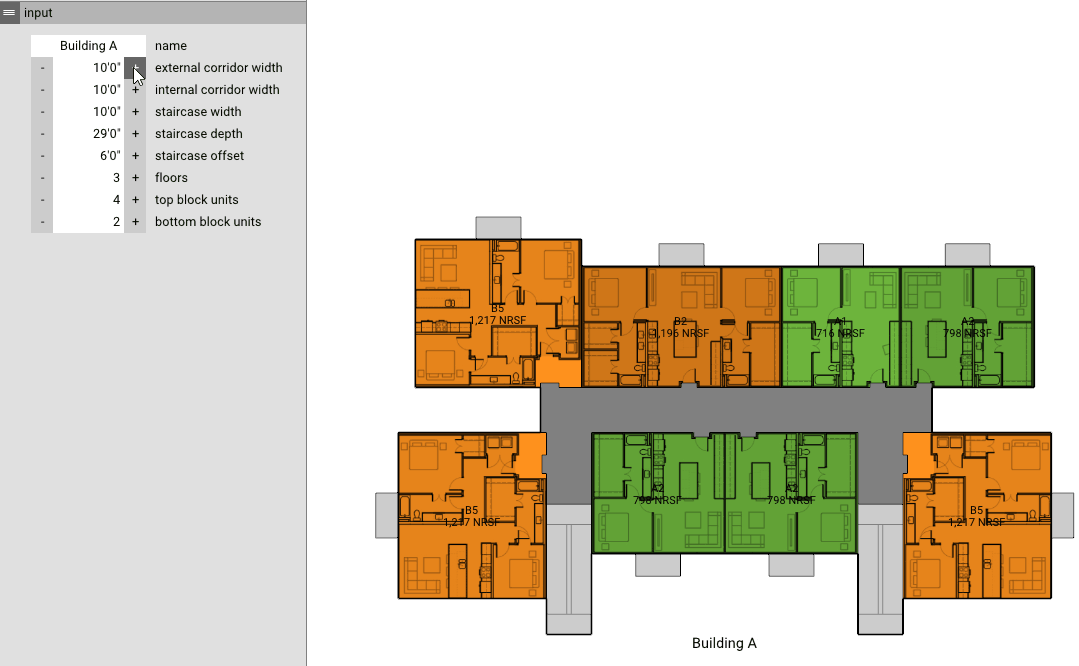 Unit Picker
Select the unit you would like to place from the unit picker and click the unit you want to replace it with. Right click on a unit to mirror it in the building viewer. If the unit has a blue outline its an outside corner unit and can only be placed as such. Select Edit Unit or Edit Database to edit the geometry of the units, the data within it, and what units are in the database.

Adjust by Building Mix or Unit Mix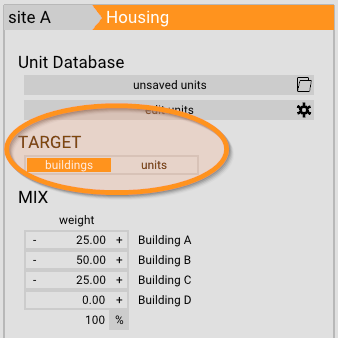 Garden buildings can be solved based on Building Mix or Unit Mix. Flip the Target switch to Buildings or Units depending on your desired solution.
Adjust Unit Weight, Unit

Average Size, and Parking

Depending on how the units are categorized in the Unit Database Editor, the abbreviations on the left will vary. Here you can adjust the weight/mix you give to each unit type, for example if you'd like to have more 2 bedrooms.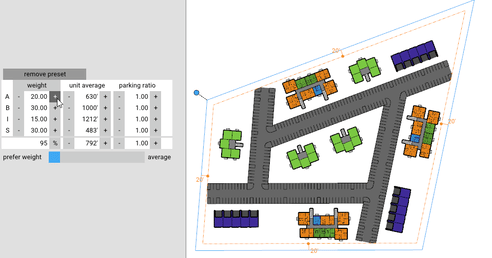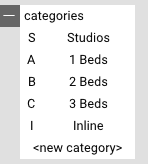 You can also adjust the targeted parking stall to unit ratio.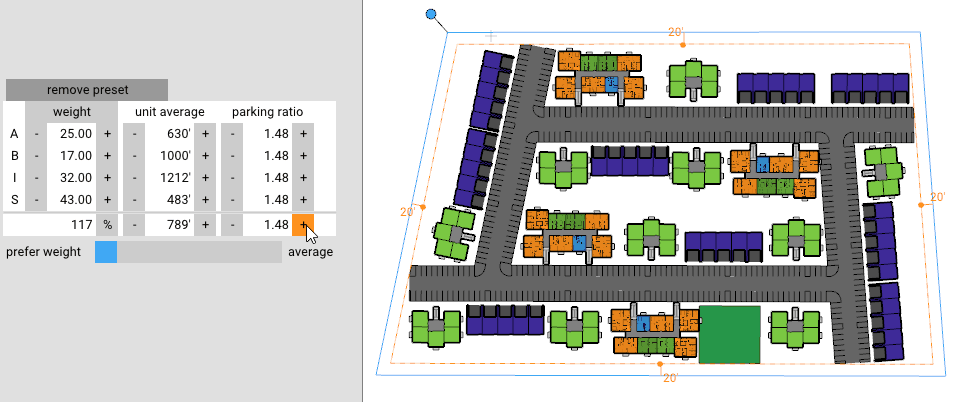 Site Inputs
Change building, parking, site exit, and space parameters here. The site exit is indicated by the circle in the middle of the drive aisle, click and drag to move it to your desired location. You can add up to four to a site. Spaces act similarly in that you can click and drag to move their location. A maximum of 8 spaces can be added to a site.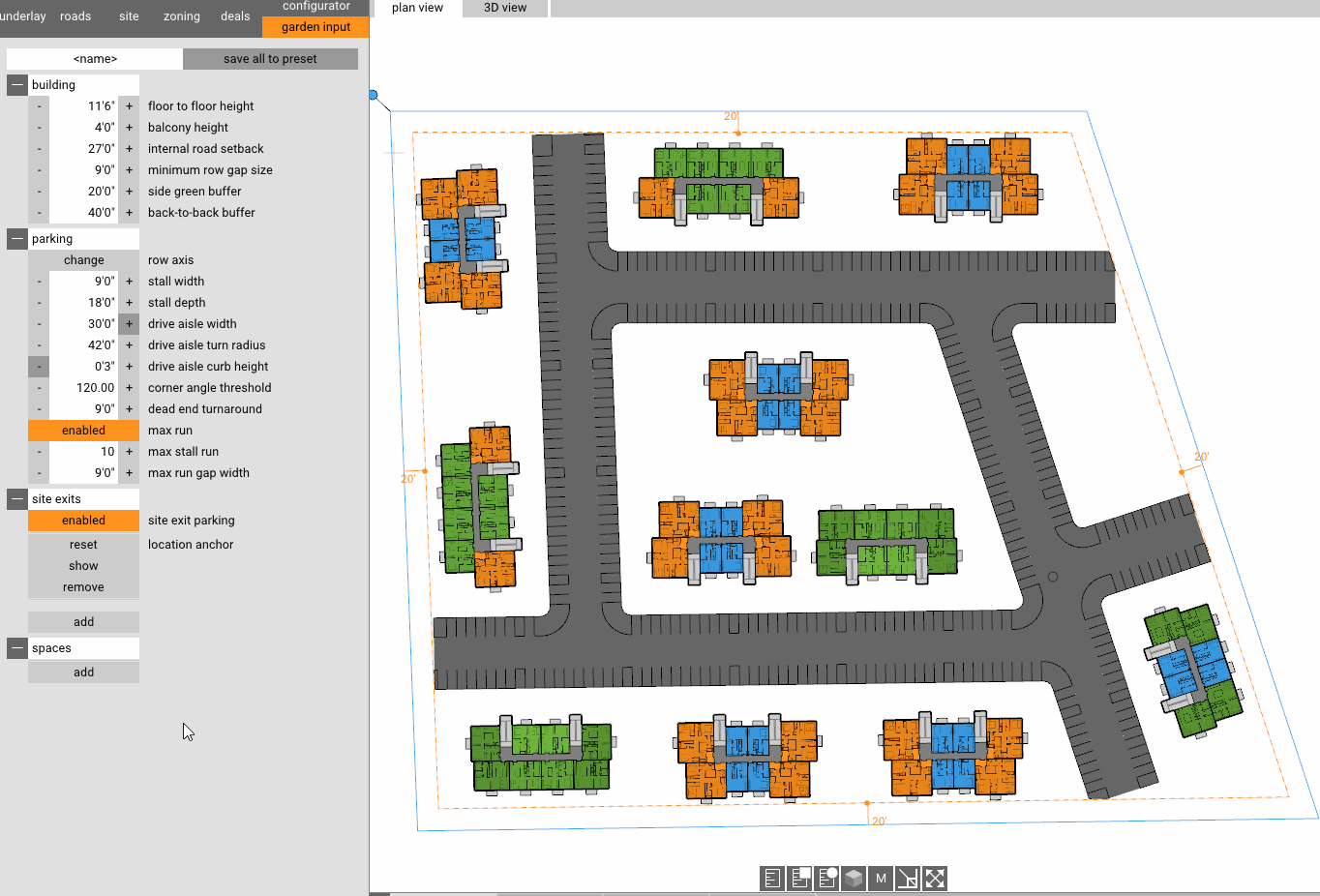 Garden Manual Mode
To manually configure and customize your garden site, check out the knowledge base article here.
Easements
As you can do in TestFit Multifamily and Office, Garden allows exclusion zones (easements) to be placed on your site.