The 2D/3D Button
This area shows the output of the site.

---
Switching from 2D to 3D views
When in a 2D view, click the 3D button in the viewer window. Likewise when in a 3D view, click the 2D button. (hint: it's the same button)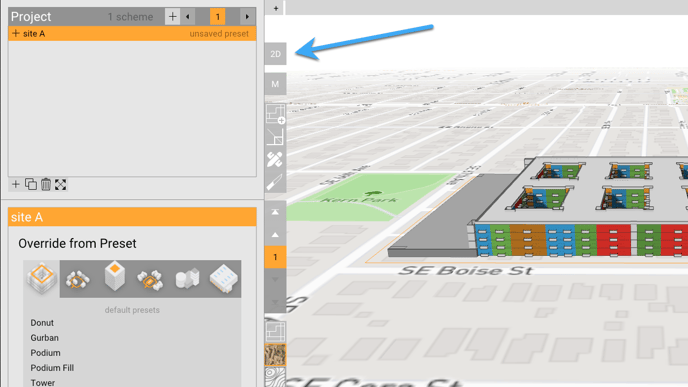 ---
Shadows
Enabling Shadows
Left click the sun button.
Shadow Studies
Adjust the date and time to see the shadows.
---
Enabling context buildings
Left click the building button
---