Define space types and location in the Amenity panel.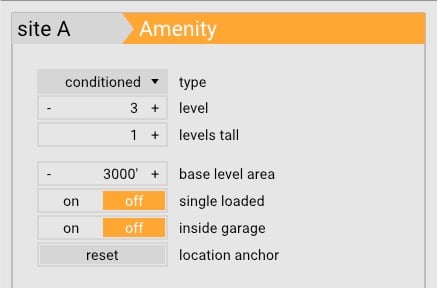 ---
Amenity spaces are enabled by default and only available in all High Density Configurators.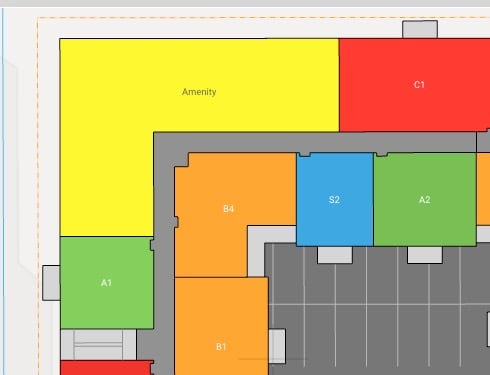 ---
Definitions
Level - sets the level of the space
Levels tall - sets how many levels the space is
Base Level Area - sets the target area of the space
Single loaded - restricts the space to one side of the corridor
Merge levels - merge all the levels of the space
Type - there are 12 options

Conditioned - air conditioned inside the multifamily phase
Unconditioned - not air conditioned
Retail - retail space
Void - removes the space entirely
Multifamily
Hotel
Modular
Housing
Parking
Office
Park
Civic

Location anchor - resets the space when the location is manually moved
Inside garage - enable/disable
Color - color the space
Remove - removes space
Add - adds an additional space
NOTE: The max number of amenity spaces supported is 8.
---
How to add a space:
An amenity space is added automatically when using a High Density configurator. To add another space, right click the existing space, and select duplicate.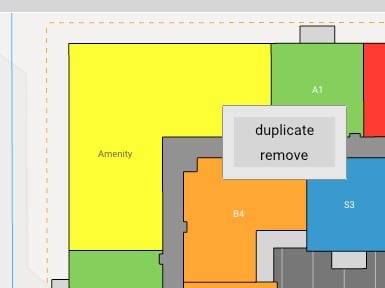 ---
How to name a space:
Left click into the name bar and type in the name of the space.
---
You can use the Amenity panel to change the parameters, and the Building Input panel to change the name and color.