How to import your TestFit building into Revit using the TestFit Add-in for Revit.
Open Revit. Click on the TestFit tab, then click on Project.

---
Click Browse and locate your TestFit .rsd file.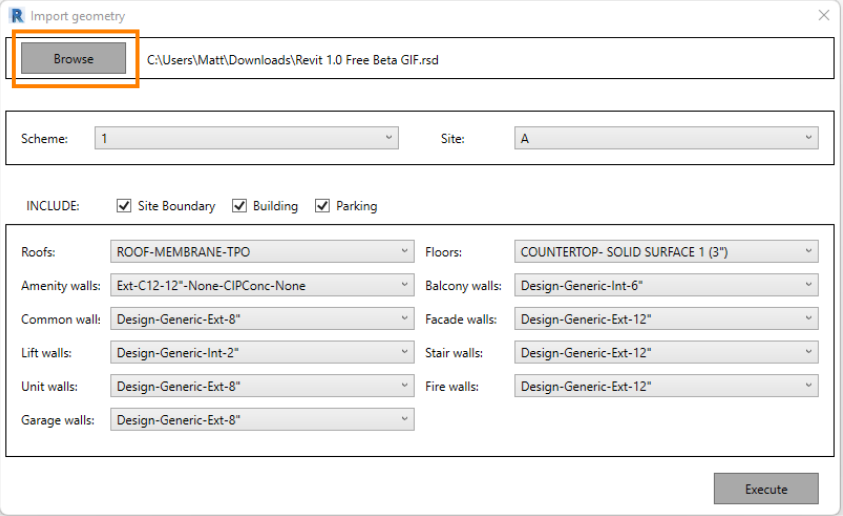 ---
Once selected, click the Scheme and the Site you want to import into Revit.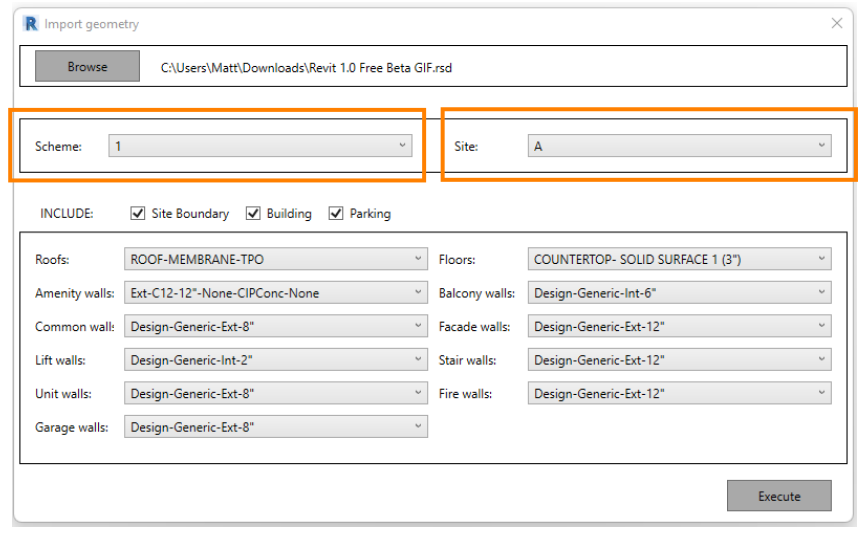 ---
Define what you want to include with the import.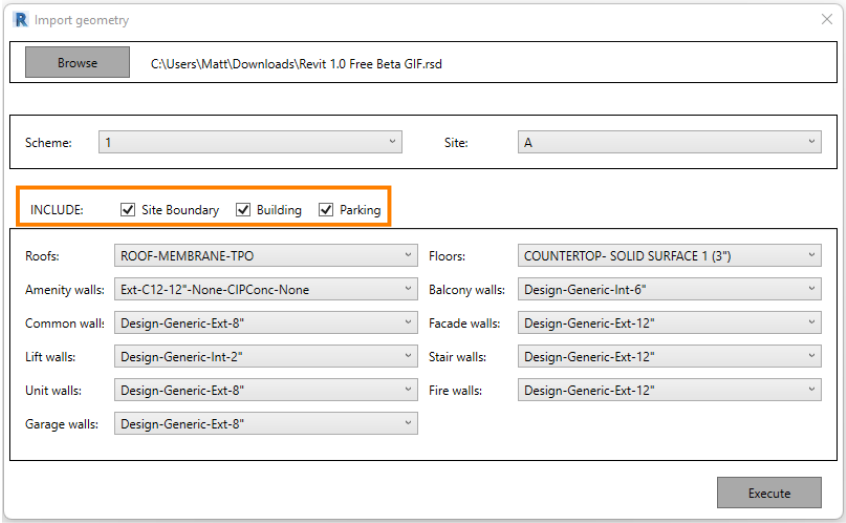 ---
Select your standards for the imported elements.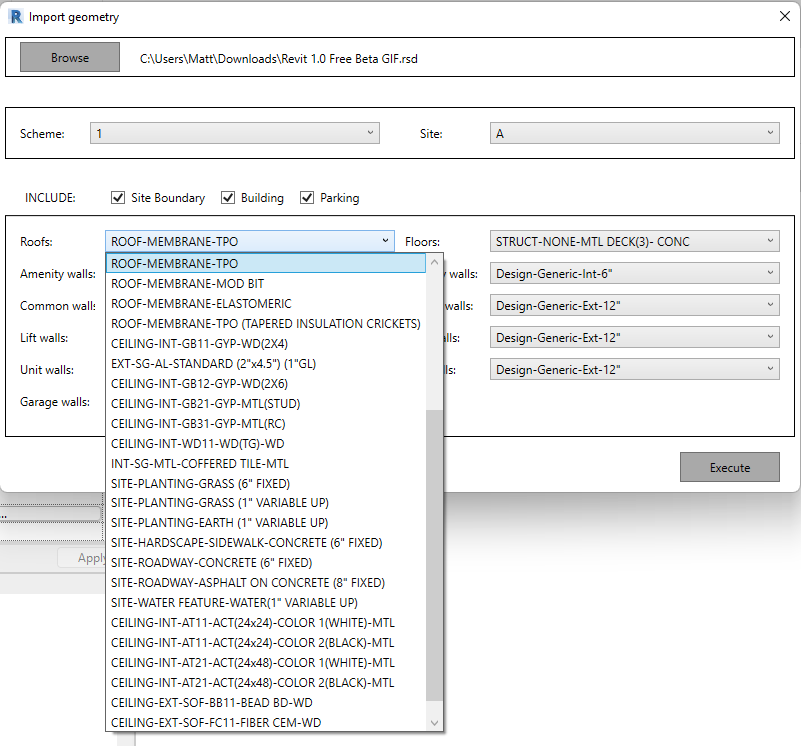 ---
Once everything has been set, click Execute and your building will start to load into Revit. Read our Interior Fitout knowledge base article to add even more detail to your Revit model.
NOTE: The add-in is supported in Revit 2018 - 2024.