Importing unit model groups
How to import Interior fitouts using the TestFit Add-in for Revit.
Open Revit. Click on the TestFit tab, then click on Interior Fitouts.

Browse for your TestFit .rsd File. Select the Scheme and Site you want to work on.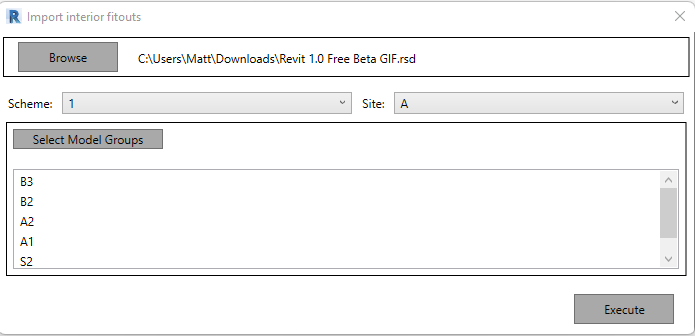 Click Select Model Groups, Select the Model groups within Revit you'd like, then click Finish on the left above the properties tab.