Easily customize your industrial site by manipulating and adding buildings to your site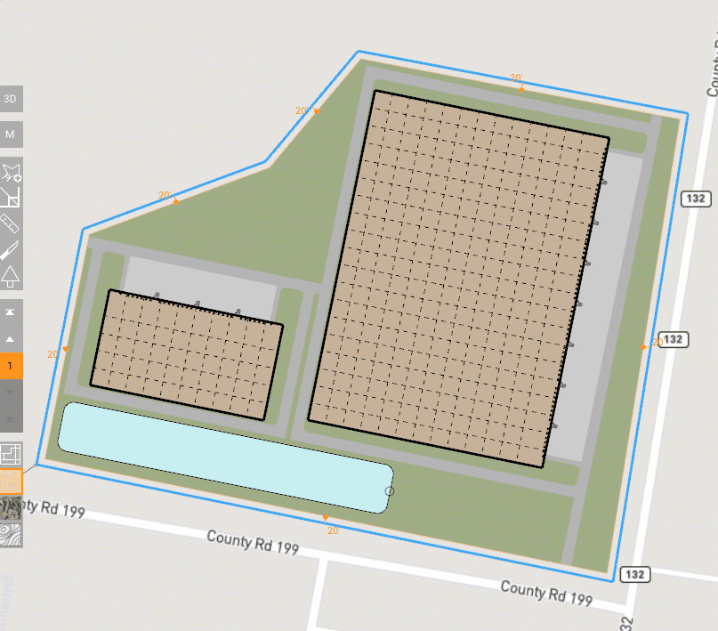 To manipulate existing buildings on a site, click the M Manual Mode icon on the left side of the Viewer. Click and drag the corners and centers of the building in order to resize, rotate, and move them.
To remove a building, right-click the building while in manual mode, and select Remove.
To add a building, left-click the add building icon in the top left of the screen, then place and manipulate it where you would like on the site.