Easily customize your industrial site by manipulating and adding buildings to your site
Manual mode allows you to take control and customize the default layouts that TestFit places.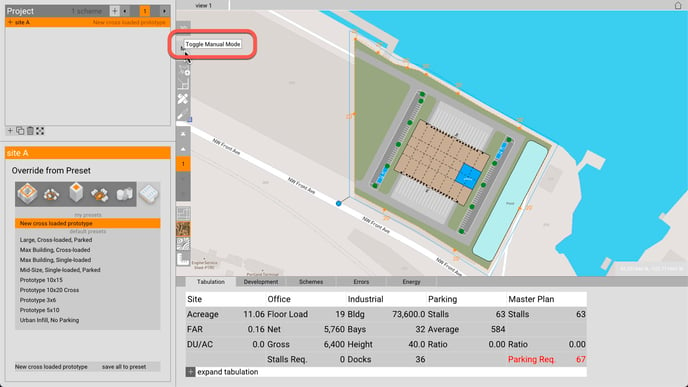 Like Manual mode for the other configurators, you can control the surface parking layout, as well as the building size and orientation.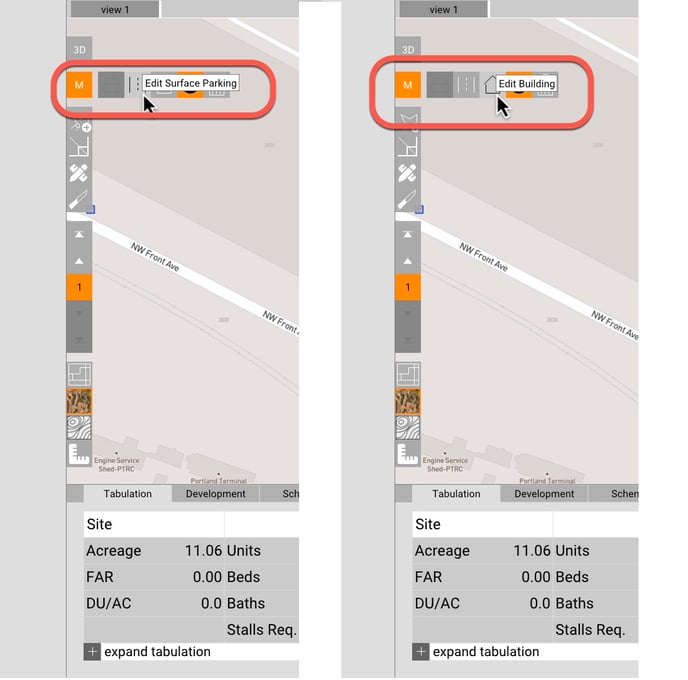 ---
Editing the building
When you edit a building in manual mode, you'll see a grey box with a darker section in the middle as well as some orange grips.
The lighter parts of the box denote the speed or truck bays of the building.
The grips show the editable parts of the building.
The grip on the corner allows you to rotate the building
These allow you to expand the building along the edge of the speed/truck bay
These allow you expand the building "width"
The center grip allows you to move the building foot print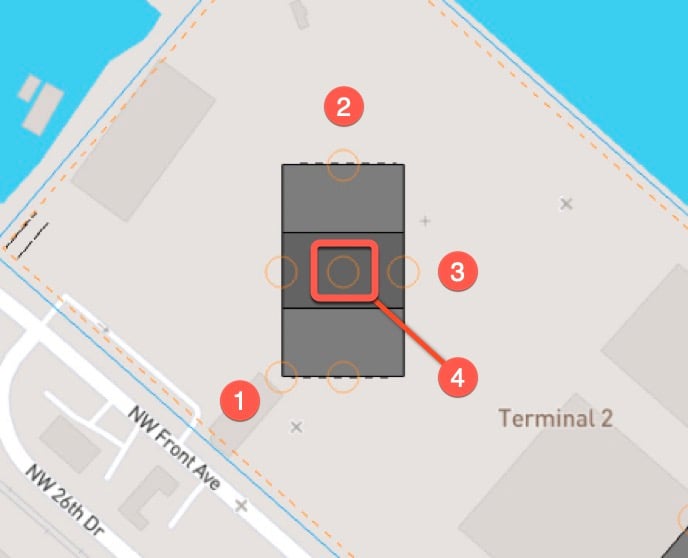 ---
Adding another building
You can also add buildings within manual mode.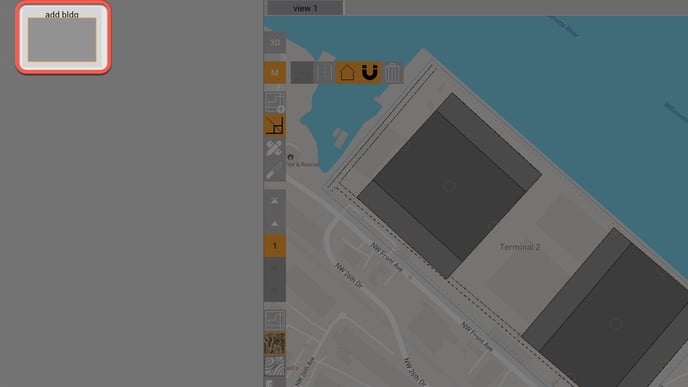 ---
Resetting changes
You can always discard or rest changes made in manual mode by hitting the trash can next to the manual mode button.