Define a flexible space in your subdivision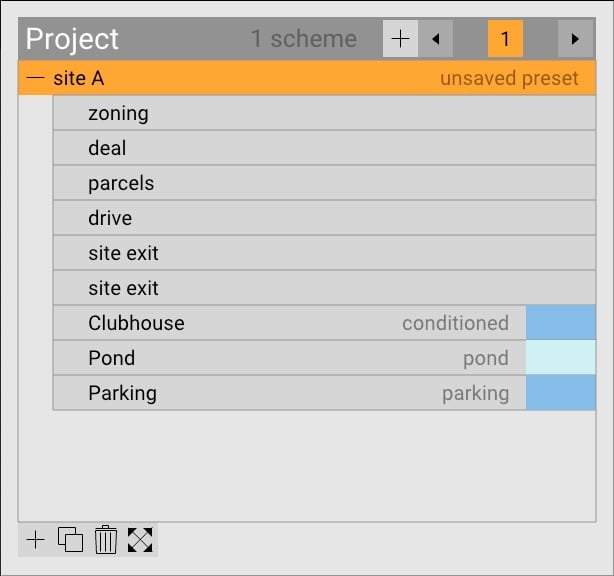 ---
Depending on your preset, you'll get one or more of the following open spaces on your site.
Retention
Pond
Parking
Clubhouse
---
Adding a space to your site
Click the plus (+) in the Navigation Tree, and select space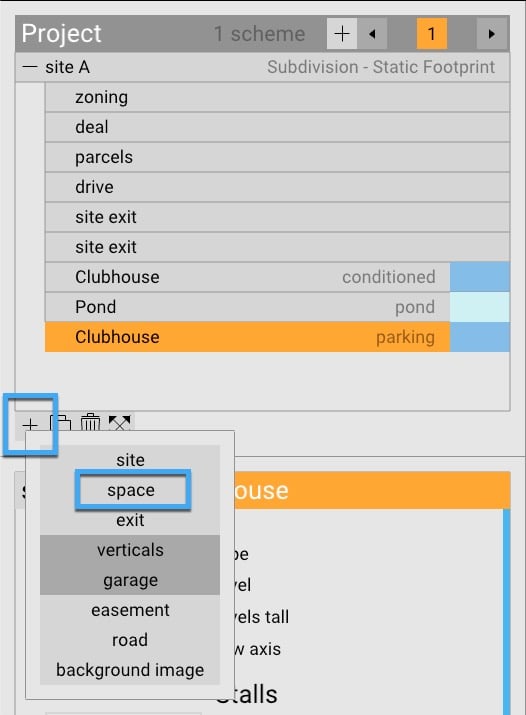 In addition to the default spaces, you can choose to place any of the types below:
conditioned
unconditioned
retail
void
multifamily
hotel
modular
housing
office
civic
---
Renaming the space
Click the name in the Navigation Tree, and enter the new name.
---
Moving a space
Left click and drag.
---