The unit editor is used to create and customize buildings.
To get to the unit editor, go to low density housing > edit units > convert to kit of parts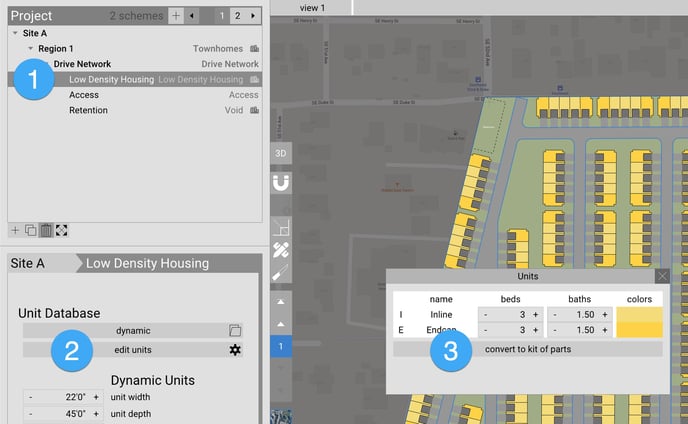 ---
Once you get to the unit editor, you'll see:
The list of databases
The list unit types in the project
The unit layouts in the project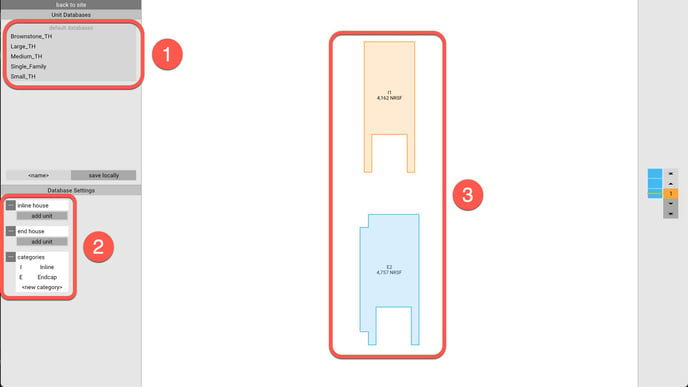 Clicking on one of the units will bring you into the building editor.
---
Building Editor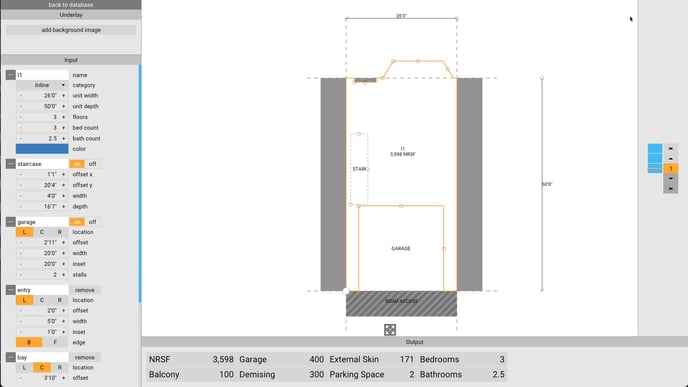 The building editor allows you to modify the following:
Name
Width
Depth
Floors
Bed Count
Bath Count
Display Color
Staircase
Garage
Entry
Bay
Define the joined edge (back or side)
Add additional entries, bays, or balconies
---
Customizing the garage
Easily control the location and size of garages; or disable them completely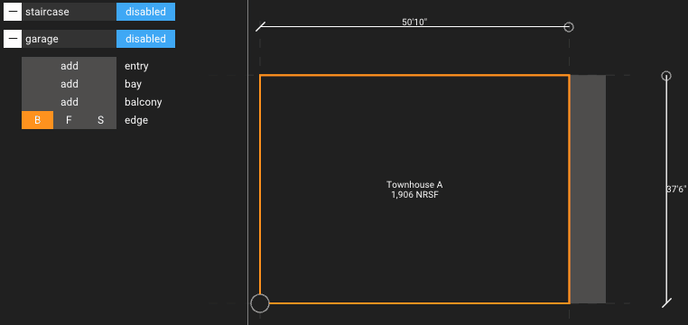 ---
Adding chamfered bays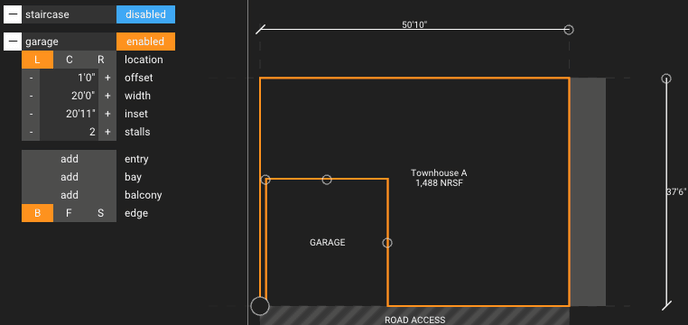 ---
Placing Stairs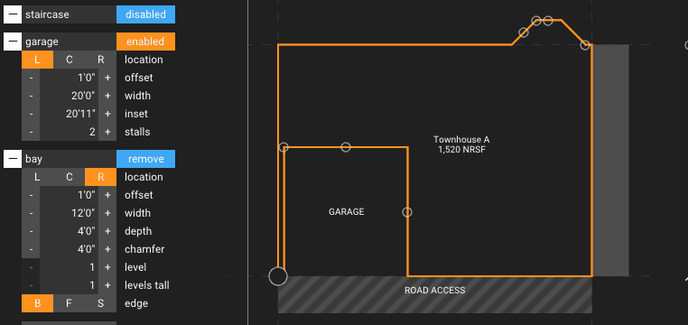 ---
Inserting a background image
You can also insert an underlay image to display and represent real floor plans.